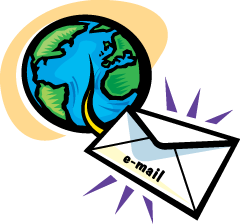 As many of you know, I've pretty much just started setting up several web sites, listed on my front page. I was intrigued when Randy Cassingham, author of the hilarious, weekly (and free!) This is True email list, mentioned that he was starting a new email list and web site. It's called Emailified and it is all about setting up, running, and maintaining email lists.
I thought to myself, "What's to know about email lists that I don't already know?". Nevertheless, I signed up. Well, it turns out that there is a lot to learn about running email lists. Then I realized that Randy has been running email lists since 1994, so it's no wonder that he knows quite a bit about the subject.
Articles released so far talk about Listbuilding 101: Your Best Source of New Subscribers, Confirmation vs. Thanks for Confirming, Your "From" Mail Address, "I Don't Need a Mailing List: I Use Social Media", and lots more. Check it out—you won't be disappointed.